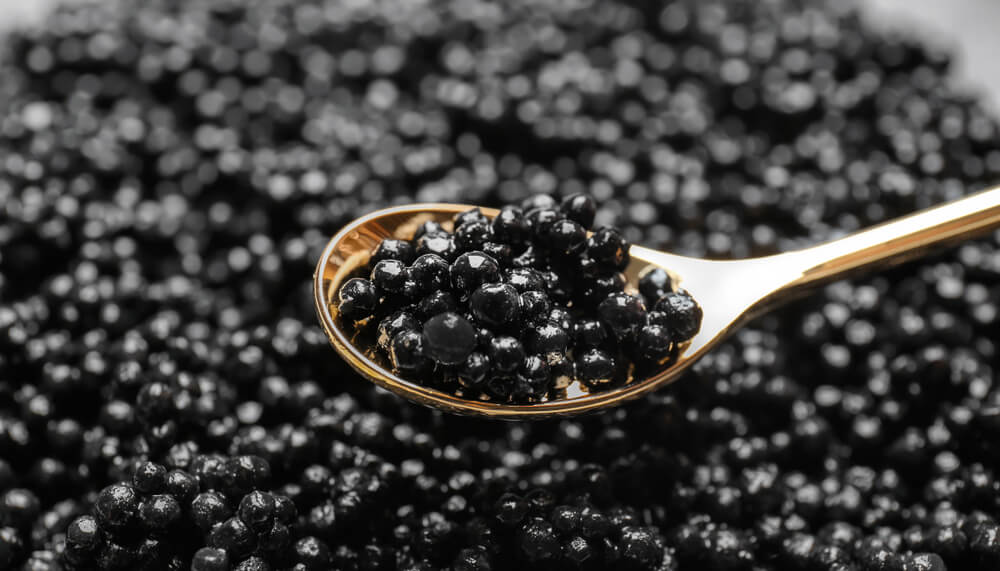 Russian Caviar Shop - Manufacturer's Store


CURRENCY
Christmas Offer
Our Bestseller
Our Company is an Exporter of Russian Black Caviar all over the word.
Beluga, Osetra and Sevruga are all known in Russia as "black caviar," standing out for their cheaper cost compared to the Western world prices.
Caviar has a buttery, subtle flavor that can be compared to fine wine. The specific region in which the species inhabits influences the taste of its roe. Exploring the delicate nuances offered by each new caviar tasting experience is one of the satisfactions of a true caviar connoisseur.
We want to bring the best of Russian tradition and quality to your table!
The quality of our caviar is guaranteed.
Our prices offer the best deal whether you're buying caviar for special occasions or for everyday use. We bring you caviar with a classic rich nutty flavor, available in jars or cans. Russian Caviar is luscious and delicious. Perfect for any occasion.
Our company does its best to ensure your absolute satisfaction.
Shipping Worldwide
Secure Payments via PayPal